PEACE PROJECT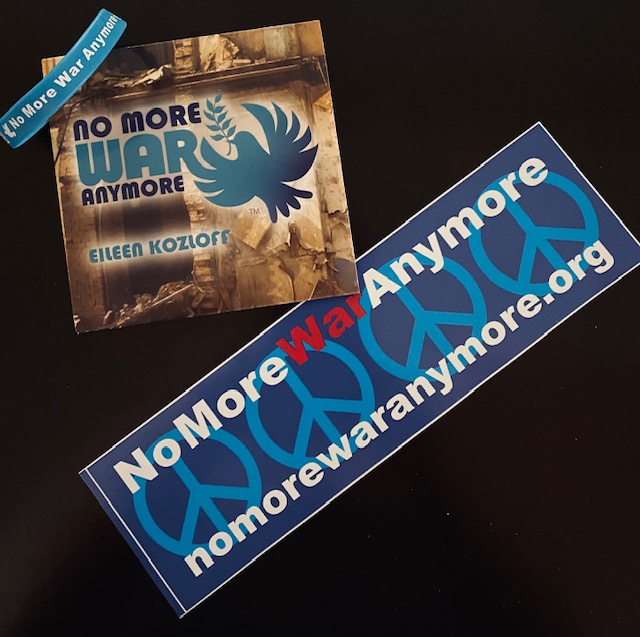 peace project: no more war anymore
"If only a song could stop war", desperately wishes American song writer, Eileen Kozloff. That is her fervent mantra and driving force behind her decision to release her song, "No More War Anymore", as a stand-along single. Anthemic in nature , the music and lyrics of "NMWA", immediately grabs the listener and tugs at their heartstrings. Kozloff's audiences are frequently transformed into pop-up choirs; spontaneously adding their voices and rich harmonies to create a communal spiritual experience!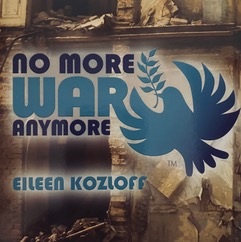 get your copy of eileen's single
Recognizing that music is a powerful medium, Eileen seeks to harness that energy globally and laser focus the public's attention to the plight of refugees displaced by war. To accomplish that goal, she has created, "Peace Project: No More War Anymore". Her mission is to raise public awareness and money to support the massive, immediate needs of those impacted by the war in Ukraine. All monies derived from her single and this project, will be donated to the IRC, Doctors Without Borders and Shelter Box. (note: these are all bona fide charities with a long history of service and are currently on the ground providing direct services and assistance to refugees).
how you can make a difference and participate!
Put our link on your website.
Submit a video to our website of you and or your group singing "No More War Anymore" (weekly participants will be entered in a drawing and randomly selected to win "NMWA" merch!)
Perform "No More War Anymore" at your gigs!
Buy our merch!
Make an online donation (select from our list of bona-fide agencies)